Créawine®: oenology workshop at Chateau Vieux Mougnac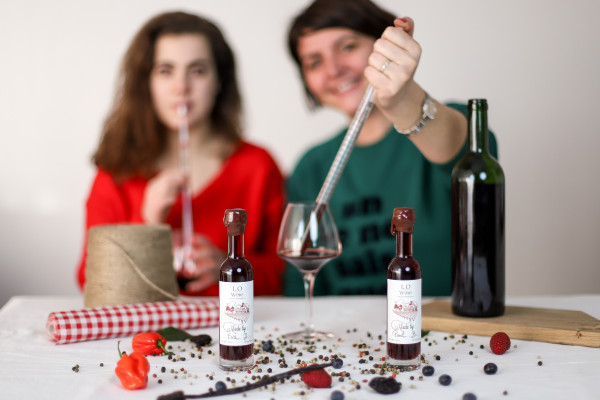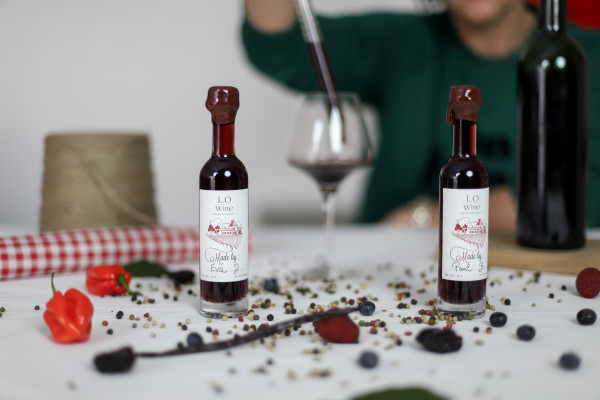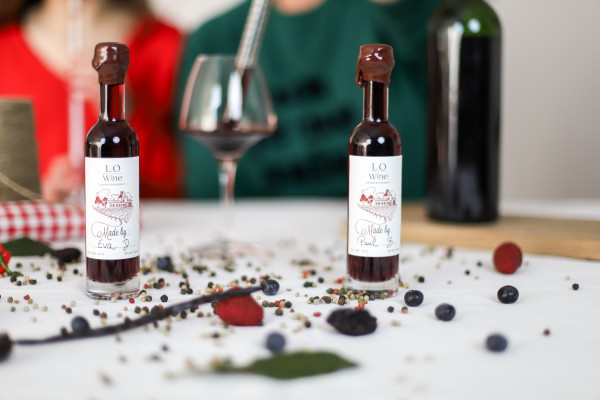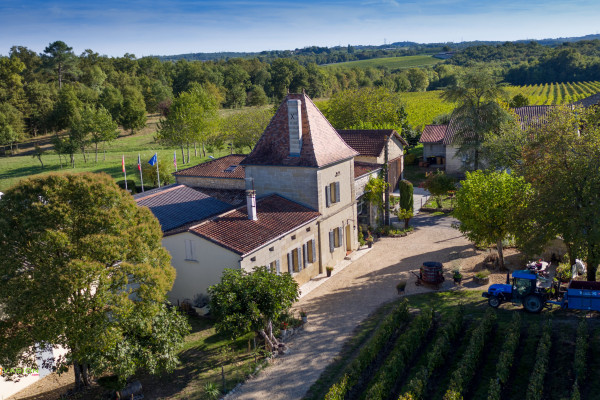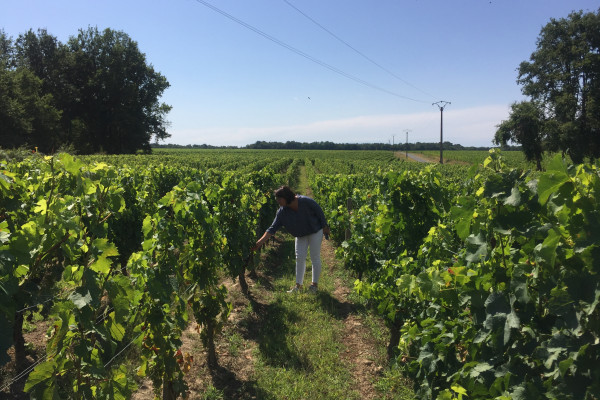 Créawine® is an oenology and assembly workshop: become an oenologist for a day! In an intimate setting, at Château Vieux Mougnac, visit the vineyard, immerse yourself in the daily life of the winegrowers, learn how to taste different Bordeaux grape varieties and, leave with a personalized bottle.
Guided tour of the Château and its vineyards
Tasting of 4 organics wines
A custom bottle offered
Graduation
| | |
| --- | --- |
| Included | Hydroalcoholic gel is made available. |
| Bring along | Don't forget your mask. |
| Participants | From 2 to 9 people. |
| Important information | Créawine® workshop takes place from 6 pm to 8.30 pm at Chateau Vieux Mougnac.  |
Further information
Château Vieux Mougnac is a family estate that produce organic wines since 5 generations. It is located 15 minutes from Saint-Emilion. Access to the domain and the car park is very easy. A tasting room is dedicated to the workshops. Guided tour of the Château, the vineyards and the winery.
Because the transmission of knowledge goes through practice, we have thought of an oenological workshop which starts with immersion in the vineyards. Nothing like diving into the landscape of a winemaker to understand his daily life.
Train yourself in tasting techniques and you will know everything about the color of the wine, how to detect the aromas and describe the balance on the palate. Finally a workshop that will help you choose your wine and appreciate it at its fair value. The three stages of looking, smelling, tasting will no longer hold any secrets for you.
Now that you have mastered all the tasting codes and the subtleties of the region, discover the blend, the real keystone of Bordeaux wines. Like a conductor, try your hand at composing your own wine symphony using pipettes and test tubes. Become an oenologist for a day!
Don't leave empty handed! As an experienced oenologist, take your cuvée in the form of a personalized bottle. A unique work that you can share with your loved ones. Exceptionally, with your finest pen, leave your mark and put your handwritten signature on the label. Also, the authors conceal their work with a wax seal and discover this ancestral art that is the manipulation of wax.