See Bordeaux from the river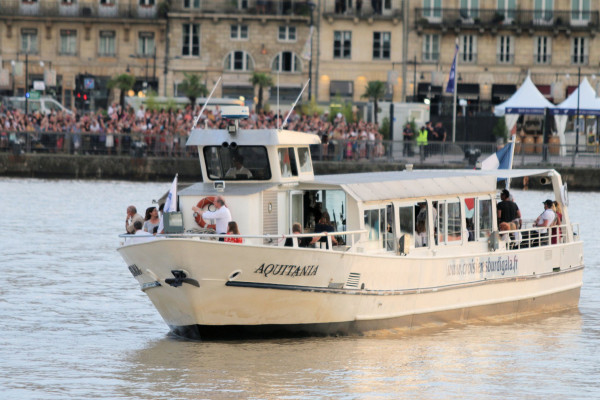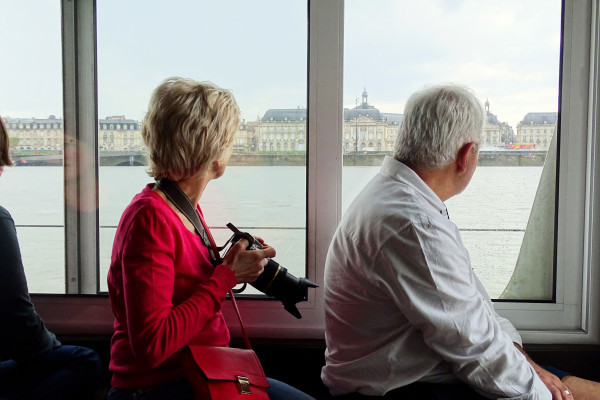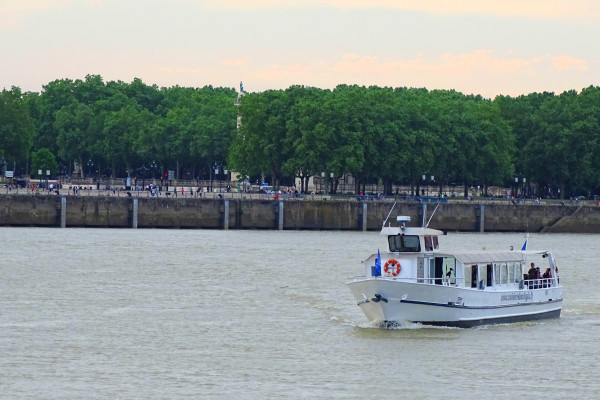 Discover Bordeaux otherwise with the company Burdigala !
Discover the Bordeaux World Heritage
Number one of 12 boat tours in Bordeaux on Trip Advisor
Free for children under 4
Not included

Drinks onboard

Duration
90 Minutes
Participants
Departure for a minimum of 15 passengers
Important information

Boarding 30 minutes prior departure at "Ponton d'Honneur, quai Richelieu, gate Passerelle Garonne (behind the Maison Eco-Citoyenne)

This cruise is organised by Croisières Burdigala
Further information
Get onboard for one and a half hour guided cruise. You will be amazed by the new perspective offered from the river. Take a look to the beautiful historic city center : the Moon Harbour.
 Aboard the Aquitania, take the time to admire the heritage from the Middle Age, the Renaissance, the XVIIIth century... and the remainings from the Second World War.
Discover the Bordeaux heritage from yesterday, today and tomorrow listed by the UNESCO Wolrdwide Heritage.  You will see the beautiful XVIIIth century facades and the breathtaking "Place de la Bourse" the great symbol of this era. You will have the opportunity to admire the modern architecture as well, you will go under the famous lifting bridge Chaban-Delmas and along the "Cité du Vin" (wine centre).
Let your guide tell you everything about this city, its architecture, history, stories... Get onboard with 'Croisières Burdigala' and see Bordeaux like you never saw it before !
Programme of the tour :
- 14:00 or 16:10: Boarding at the Pontoon d'Honneur
- 14:30 or 16:30: Departure for one hour and a half cruise with a tour guide (commentary both in French and in English)
- 16:00 or 18:00: Return to the Pontoon d'Honneur